Good evening ladies. Yes, it is a Friday night and I'm indoors, I know what you're thinking "I thought this girl was hip and happening why isn't she sleeping all day and partying all night?" Well sometimes a girl just wants a bath and a cup of apple and cinnamon tea far away from the pile of work she has to do over the weekend. Art Foundation is definitely a drain, but I'm starting to feel better about it you'll all be happy to know. Had a complete panic the other day though when I'd realised I hadn't looked at any uni's yet but going to sort that out this weekend and hopefully form some sort of life plan.
But anyway, this post isn't about my piddly little problems, it's to tell you about a competition! Oh My Love are running a competition to win two of their delicious dresses, and if you're not interested in that you've definitely in the wrong place on the internet, or a non cross-dressing man. Each to their own. I always see Oh My Love dresses in their little section in Topshop but as I have never had enough money yet to afford one so end up just fingering the edge of the fabric and sighing in a melancholy fashion. But in the words of Mumford & Sons, Sigh No More (not only was that cheesey but it reminded me that I lost out on tickets to see them in Portsmouth today because they sold out while I was in college. Sad face)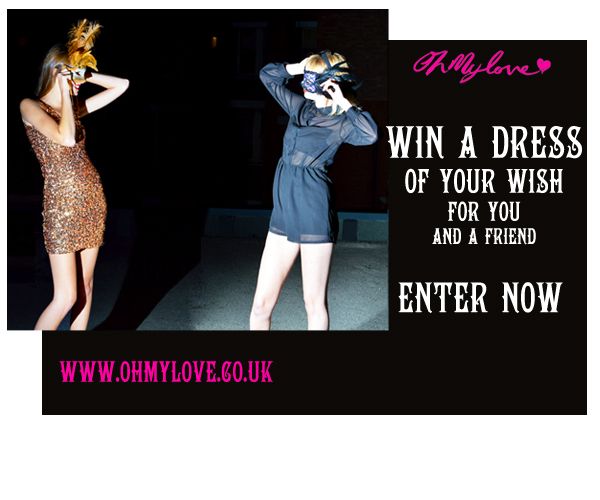 Click here
to go to their Facebook page and enter, good luck everyone, if some one does win I'd love to hear about it! And of course if I win you will definitely hear from me, possibly because I'll be squealing so loud you'll hear it across the country.